Indo-Russia Ties in the Current Stand-off with China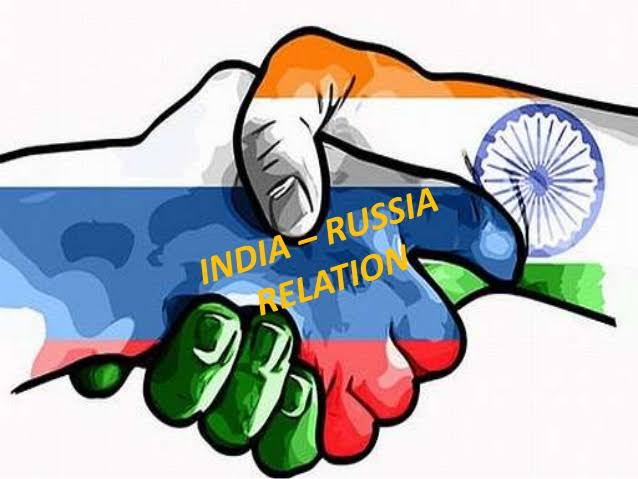 Indo-Russia Relation
Dr. Gauri Shankar Gupta

Indo-Russia relations are harmonious over the last six decades and have not been subject to ups and downs
Russia is the largest landmass in the world spread over Asia and Europe with eleven time zones. The country is endowed with vast deposits of natural resources and has demonstrated exceptional advances in nuclear, space and military equipment. As a permanent member of United Nations Security Council, the country enjoys veto power in world affairs. German-Russian rivalry in Europe has been a constant factor in US-Russia relations following the Second World War.
Russia-China relations have witnessed several ups and downs. In 1950s China looked up to Russia when Russia was its ideological mentor and a super power with vast influence around the world and armed with nuclear weapons while China was a poor country with very low per capita income and vast pockets of poverty and hunger. In 1960s China and Russia drifted apart with Russia coming closer to India. In 1962 war Russia did not endorse Chinese invasion of India. Subsequently, China and the erstwhile Soviet Union engaged in a border conflict in 1969 lasting over several months.
Over the next four decades, China developed close ties with US to take advantage of American technologies and investments to transform its economy. Through reverse engineering and spying China was able to steal US technologies. After the break-up of Soviet Union in 1989, following early and transient overtures, Russia was sanctioned and isolated by the West on a variety of issues such as eastward expansion of NATO, Syria, Ukraine, Baltic States and now Belarus. Russia was therefore forced to come closer to China to sell its hydrocarbons and import consumer goods. This led to closer ties with China particularly in the last 15 years. In 2019, China-Russia bilateral trade stood at USD 110 billion which was much higher compared to Indo-Russia trade. As of today, Russia remains an exporter of primary goods, hydrocarbons and military equipment of China while importing all consumer goods and machinery. China has replaced Germany in terms of Russian imports. Despite growing ties with China, Russia is wary of China on a variety of issues.
Russia is worried about growing Chinese influence in the erstwhile Central Asian Republics. Secondly, Beijing has not endorsed the Chinese takeover of Crimea. Chinese migration of Russian Near East is source of considerable concern to Russia so is the growing Russian dependence on Chinese imports. Most importantly, given its size, resources and history; Russia would not like to play the role of a junior partner with China. President Trump's attempts to improve ties with Russia have been frustrated by the US law makers time and again. Russia has been invited to G-7 meet this year which might irk China. Nevertheless, given its history, its European connection and religion, Russians fundamentally feel closer to the West than to China. The current state of Russia-China is a temporary marriage of interest due to isolation of Russia by the West. I do not see any fundamental convergence of interests behind the recent warm up of Russia-China ties. This is more of a live-in relationship than even a temporary marriage.
In this context, Russia finds India a stable and reliable friend and a large customer of Russian arms. 68% of our import was from Russia during the last five years. Indo-Russia relations have been harmonious over the last six decades and have not been subject to ups and downs. There have been no frictions except a few that are created by the US once a while like on import of S-400 Air Defense System by India.
However, India has been firm with US on such issues which has helped in consolidating our ties with Russia. India has also been very careful in its reaction to issues that are sensitive to Russia like the takeover of Crimea or the Russian intervention in Ukraine. On its part, Russia has been very supportive of India's core interest such as Jammu and Kashmir, terrorism and supply of critical technology in defense areas. Russia has been highly supportive of India during Indo-Pak wars. It was Russia that strongly supported India's SCO membership.
India and Russia have a 'Special and Privileged Strategic Partnership' since December 2010. In the current stand-off with China on the border, Russia is apparently putting pressure on China to resolve the issue peacefully. The recently held meeting between the Defense Ministers of India and China in Moscow on the sidelines of SCO (Shanghai Cooperation Organization) was held at the initiative of Russia. Similarly, the next such meeting likely to be held in the coming days between the Foreign Ministers of India and China has also been encouraged by Russia. While continuing its efforts towards peaceful settlement of the current stand-off, Russia has agreed to expedite the delivery of S-400 Air Defense System and Sukhoi fighter aircraft. Indo-Russian technological collaboration in defense areas is by far the best and most productive. Russia is also supplying to India the latest technologies while this is not the case with China.
Therefore, it is clear that despite close economic ties with China, Russia values its relations with India and is most likely to continue its support to India in terms of supply of arms and technology knowing fully well that it could also be used against China in case of hostilities. In my view, Russia's alignment with India is much closer than that with China. Growing ties with China appear to be driven by economic expediency due isolation and sanctions by the West. Nevertheless, India will have to keep nurturing Indo-Russian relationship to keep it strong. Our economic ties are somewhat weak. Our trade is around USD 12 billion which is very low. Trade and economic collaboration need new energy and dynamic thinking to be taken to a higher level. Indian business community and chambers need to give more attention to enrich our economic relationship.
(Writer is former Ambassador/High Commissioner of India)